"Trishula" is the 5th episode in the first season of Clockwork Planet, and the 5th episode overall in the series.
Official Synopsis
Edit
While Marie and Naoto managed to foil the plan of the Kyoto Grid purge, they did not find RyuZU's sister AnchoR. Marie was going about her day when an illegal shortwave radio transmission reaches her. Behind the inflammatory content aimed at Marie, there is yet another layer of intrigue...
Gallery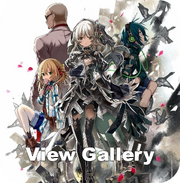 Ad blocker interference detected!
Wikia is a free-to-use site that makes money from advertising. We have a modified experience for viewers using ad blockers

Wikia is not accessible if you've made further modifications. Remove the custom ad blocker rule(s) and the page will load as expected.