"Purge" is the 2nd episode in the first season of Clockwork Planet, and the 2nd episode overall in the series.
Official Synopsis
Edit
The Meisterguild sent genius clocksmith Marie Bell Breguet to investigate the anomaly at the Kyoto Core Tower. While there, however, she notices that the army seems to be up to something. Meanwhile, RyuZU arrives at Naoto's school as a transfer student. The entire school is up in arms because the loser Naoto is with a girl as beautiful as RyuZU...
Gallery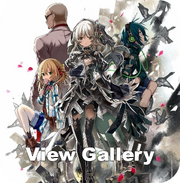 Ad blocker interference detected!
Wikia is a free-to-use site that makes money from advertising. We have a modified experience for viewers using ad blockers

Wikia is not accessible if you've made further modifications. Remove the custom ad blocker rule(s) and the page will load as expected.