"Imaginary Gear" is the 4th episode in the first season of Clockwork Planet, and the 4th episode overall in the series.
Official Synopsis
Edit
As soon as Naoto hears that RyuZU's sister is slumbering in the basement, he agrees to help. After numerous trials, they finally make it to the lower floors of the Core Tower and continue their work, but the countdown for the purge keeps ticking. Under pressure, Naoto is forced to make a decision that could end up in him losing RyuZU!
Gallery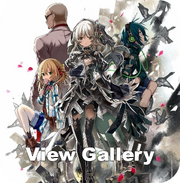 Ad blocker interference detected!
Wikia is a free-to-use site that makes money from advertising. We have a modified experience for viewers using ad blockers

Wikia is not accessible if you've made further modifications. Remove the custom ad blocker rule(s) and the page will load as expected.