"Gears of Destiny" is the 1st episode in the first season of Clockwork Planet, and the 1st episode overall in the series.
Official Synopsis
Edit
It's been 1000 years since Earth has died and been reborn as the Clockwork Planet. One day, in Kyoto, a black box nearly crushes Naoto Miura, a nerd who surrounds himself with clocks and gears. Inside that box is a beautiful automaton called RyuZU. Since she is not moving, Naoto sets out to repair her, relying only on "sound".
Gallery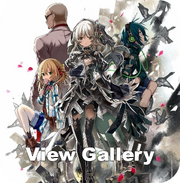 Ad blocker interference detected!
Wikia is a free-to-use site that makes money from advertising. We have a modified experience for viewers using ad blockers

Wikia is not accessible if you've made further modifications. Remove the custom ad blocker rule(s) and the page will load as expected.