"Deep Underground" is the 6th episode in the first season of Clockwork Planet, and the 6th episode overall in the series.
Official Synopsis
Edit
Marie and Naoto find AnchoR on the lowest level of the Mie Grid. However, she looks quite different than expected. During their fight with the weaponized AnchoR, Naoto and RyuZU fall into the deep underground. To make matters even worse for the devastated Marie, the existence of a gigantic weapon is unveiled...
Gallery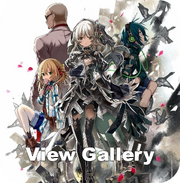 Ad blocker interference detected!
Wikia is a free-to-use site that makes money from advertising. We have a modified experience for viewers using ad blockers

Wikia is not accessible if you've made further modifications. Remove the custom ad blocker rule(s) and the page will load as expected.