"Criminal Act" is the 9th episode in the first season of Clockwork Planet, and the 9th episode overall in the series.
Official Synopsis
Edit
n order to fix RyuZU and Halter who were rendered immobile due to the electromagnetic attack, Naoto and Marie head to the Ueno Grid to meet Konrad. There, Vermouth tells them the true aim of the Yatsukahagi. Will they be able to repair RyuZu and Halter in the limited time they have until the Yatsukahagi starts moving again?!
Gallery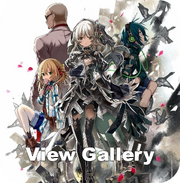 Ad blocker interference detected!
Wikia is a free-to-use site that makes money from advertising. We have a modified experience for viewers using ad blockers

Wikia is not accessible if you've made further modifications. Remove the custom ad blocker rule(s) and the page will load as expected.