"Conflict" is the 3rd episode in the first season of Clockwork Planet, and the 3rd episode overall in the series.
Official Synopsis
Edit
Marie has a chance encounter with RyuZU, who she thought was broken all this time. When she finds out that it was Naoto who repaired her, Marie asks for his help to prevent the purge of the Kyoto Grid. On their way to the Core Tower, Marie finds out who is behind all the attacks on her.
Gallery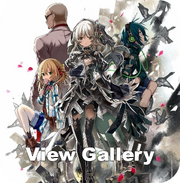 Ad blocker interference detected!
Wikia is a free-to-use site that makes money from advertising. We have a modified experience for viewers using ad blockers

Wikia is not accessible if you've made further modifications. Remove the custom ad blocker rule(s) and the page will load as expected.