Nothing (ナッシング, Nasshingu) is the 14th chapter of Clockwork Planet manga series.
On the way to Grid Mie, the gang talks about weather control and how the grid used to have its four original seasons. When they arrive at the factory complex, Naoto hears absolutely nothing and deduces that the city is dead and the core tower hollow. He and RyuZU try to explain the encrypted message to Marie to mean that the sender is referring to a small yet powerful weapon, alluding to an Initial-Y Series, and after some brief planning they go in.
Gallery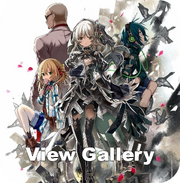 Ad blocker interference detected!
Wikia is a free-to-use site that makes money from advertising. We have a modified experience for viewers using ad blockers

Wikia is not accessible if you've made further modifications. Remove the custom ad blocker rule(s) and the page will load as expected.